TwinLed professional vehicle lighting
If it's well lit, it will be easily found
Looking for the required component or screw is a regular routine for the skilled person. And it's frustrating when you know it's there but you can't see it
Install TwinLed in your cargo area and searching in the dark is a thing of the past.
the central position ensures every corner of the cargo area is illuminated, even the highest shelf
The Osram LEDs emit strong, natural light, which is dispersed nicely by the PP plastic cover, ensuring they never dazzle.
2 Twinled fixtures radiate as much light as two 100 watt bulbs but consume only a fraction of the power.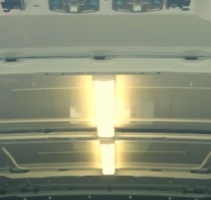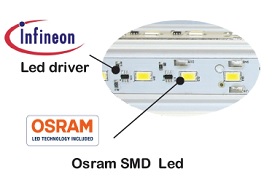 Twinled Technology
TwinLed is connected to the existing interior via a control module.
This means the TwinLed fixtures can also react to the opening and closing of the doors or the interior switch.
The control module is arranged to be operated by an additional push-button, on a 15min. timer, or even a dimmer.
The power of the LED lamps comes directly from the fuse box or the vehicle's battery.
So you can safely enjoy all the comforts.
A Twinled set will be custom made in Belgium for your vehicle.
Mounting
Build to fit your company vehicle.
The ABS end caps are either fixed with two screws or can be mounted magnetically to the existing vehicle structure.
Due to the specific structure and PP plastic cover the TwinLed fixtures are extremely impact resistant and durable.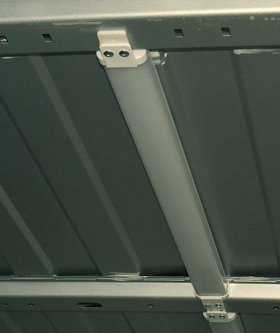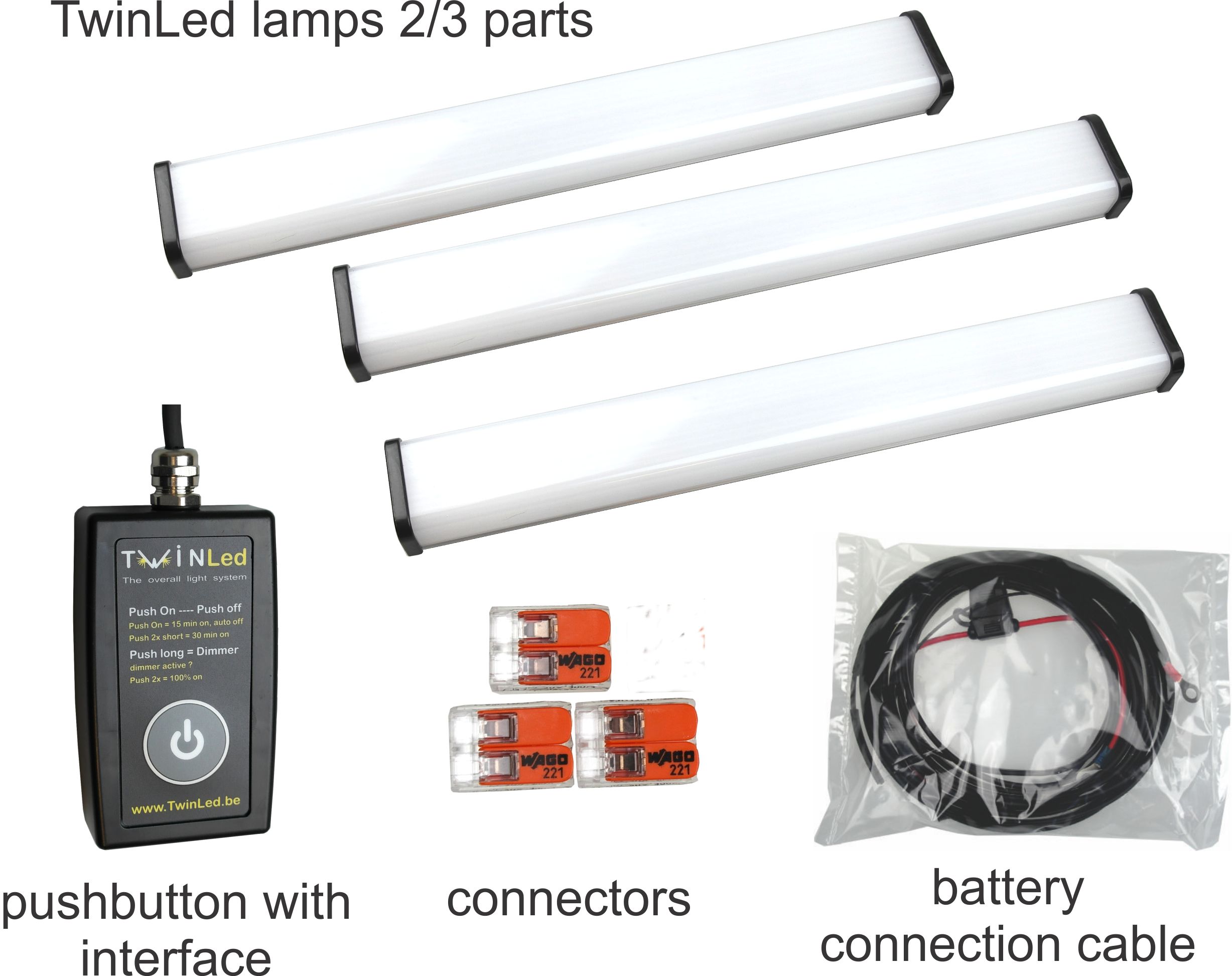 Sets
Twinled is available as a complete set made especially for your vehicle
Available sets:
A TwinLed set is always supplied complete with:
2 or 3 Twinled lamps
push button with interface
battery connection cable
Screws/magnets and connectors